Honing Your Resilient, Strategic Leadership Style
HOMEFIELD PEOPLE & STRATEGY MASTERCLASS
Connect with Consultants and fellow business leaders through our informative, interactive management programs and obtain real-world, every-day applications for your operation.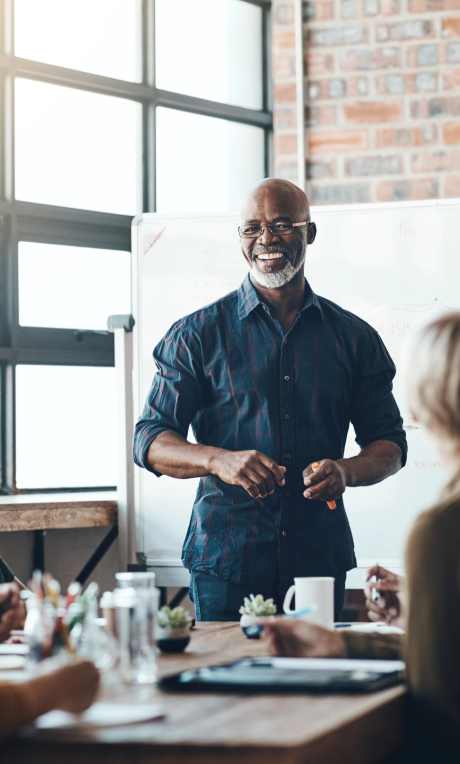 Now more than ever, new and existing businesses face concurrent and shifting challenges. Steady, thoughtful leadership is vital.

If you're the owner, manager, or departmental leader of an established business, or one that's just starting out, you require a multi-pronged leadership skill set that includes personnel management, effective communication, cultural literacy, and strategic planning. It's a lot, especially in small and medium-sized operations where leadership resources are already strained.

It's for you that Homefield People & Strategy has designed this Masterclass series of programs – à la carte virtual offerings that connect business owners and managers with executive coaches, industry leaders, and each other.

Each two-hour virtual program will occur monthly and include topical instruction, and participants will also have access to HPS consultants, networking opportunities, and additional assessments and tools that will help you excel as a leader.
Virtual Programs.
The Resilient Leader
Managing Different Types of People
Know Your Genius
Thinking Strategically
Building Clarity
Critical Communication
Navigating Change Hiring
Your A-Teame
Price: $195 per webinar; $495 for three of your choice.
Date: October 2023-June 2024,
Delivery: Virtual
TAKE YOUR LEADERSHIP FORWARD
Want to take your leadership even further? Book a consultation with a Homefield People & Strategy expert and learn how you can take your abilities FORWARD.