Leadership Development
INCREASE YOUR INFLUENCE AND LEAD WITH CONFIDENCE
This comprehensive program includes three modules, DiSC® Management, DiSC®Work of Leaders and Conversations that Count to help your leaders grow by incorporating a variety of personalized assessments and interpersonal skills.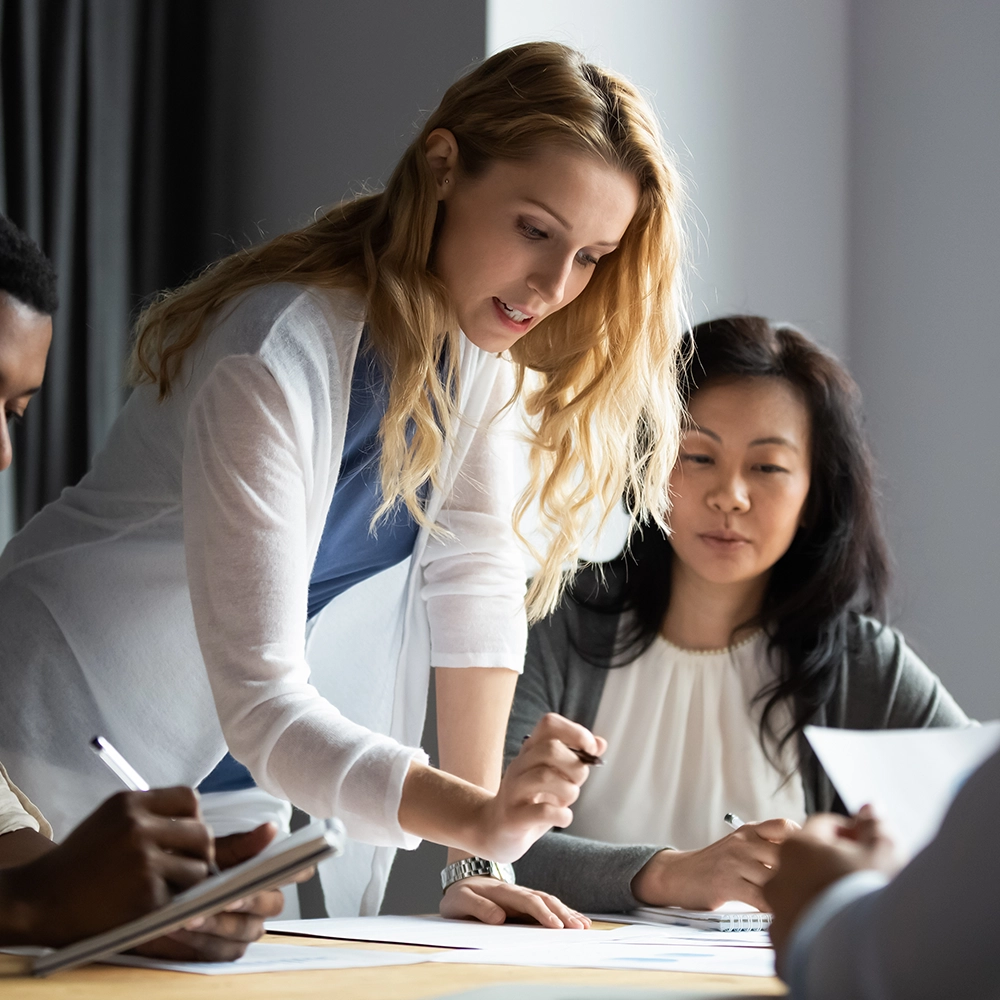 MODULE 1
Focuses on the individual working relationships between your managers and direct reports, equipping your leaders to bring out the best in each employee.
Personalized management style assessment complete with personalized tips, strategies, and action plans to help your managers become more effective
Explore the one-to-one management relationship and how to influence and motivate others more effectively
Understand one-on-one tendencies and how they may be creating tension and decreasing buy-in with others
Learn how to direct and delegate while creating a motivating environment
Learn practical strategies to develop your leaders

MODULE 2
Focuses on the leadership relationship of one-to-many. Using the framework of Vision, Alignment, and Execution, your leaders understand their own leadership behaviours and how these behaviours impact their effectiveness in leading your group toward a successful outcome.
Personalized leadership style assessment complete with personalized tips, strategies, and action plans that give clear direction and are easy to apply
Explore the one-to-many leadership relationship and the necessary skills to lead and influence your team
Focus on tangible steps to lead your group or organization toward the desired outcome
Uncover the strengths of your leaders and ways to best leverage the diversity of your team

MODULE 3
Teaches your leaders how to conduct three key conversations they should be having with your teams regularly: Giving direction, providing feedback, and coaching. At the end of the module, our consultant will observe participants of the program while they coach a team member providing in-time support & feedback.
Differentiate between Giving Direction, Providing Feedback, and Coaching
Understand the three types of feedback (Supportive, Corrective, Critical Corrective)
Learn how to hold your team members accountable and build a culture of effective conversations
Understand the foundations of coaching and how it makes great business sense
Implement practical tips to conduct an effective coaching session
Explore common barriers to coaching and action plans through them

Homefield People & Strategy is an independent Everything DiSC® Authorized Partner.
Get Started
By filling out this form you will be in touch with someone from our head office. (See a directory of our locations.)
View All Locations