Digital marketing services for
Winnipeg and surrounding area
Advertise right here on chvnradio.com or leverage our full-service marketing agency for all your marketing needs.


Advertise on CHVNradio.com
Advertise on chvnradio.com and get your business in front of 135,000 local visitors every month
Reach 90% of your local audience right here on chvnradio.com with targeted advertising. Generate awareness and conversions with effective imagery and rich media created for you by our local marketing team.
Our audience insights allow you to choose the pages and ad placements that your customers like to visit most. When you drive targeted traffic to your website or promotion, you get higher quality customers who are ready to learn more about your products, services, or offerings. A custom advertising plan will be created to match your goals and budget.
Local businesses choose to advertise on chvnradio.com because of the large results it generates from getting their business in front of a local audience who are passionate about community.
Reach your market with radio advertising
Plug your business directly into CHVN 95.1 FM or Classic 107 FM's airwaves and reach thousands of daily local listeners by advertising on the radio. We'll help you reach your target audience with the right amount of frequency, as well as a message that matters. Get them to go online or in-store and drive more sales.
Generate profitable results with radio advertising or blend it with digital advertising for an extra boost.

Winnipeg Digital Marketing Services
97% of all consumers search for businesses online before making a purchasing decision. What happens if your business isn't found? They'll go to your competitors. What happens if it is found and customers have a negative experience with an outdated website design or bad review? Your competition gets their business.
This is why digital marketing is so important for businesses. When your Greater Winnipeg Area customer base searches your company online, your digital marketing needs to present your business in a positive way that allows them to find you in search, like what you offer, and ultimately buy from you.
Winnipeg's preferred digital marketing agency
As the proud capital city of Manitoba, travelers or locals choose Winnipeg for its rich history, vibrant culture, and list of attractions, such as The Forks, its marketplaces, and Winnipeg's oldest building, Musée de Saint-Boniface. But it's local businesses like yours that make Winnipeg a great place to visit and live in. CHVNRadio.com's digital marketing team, Homefield, is a proud member of the business community, helping hundreds of businesses thrive in the Greater Winnipeg Area.
From big ideas to business cards, and websites to SEO, we help our clients elevate and grow their brands. Homefield supports customers across the digital marketing spectrum, building awareness and driving sales. We create marketing strategies that match your goals, connect with your customers, and fit within your budget.
Our digital marketing services include:
Website design
Branding
Social media
SEO
Ecommerce
Digital advertising
Video marketing
and so much more!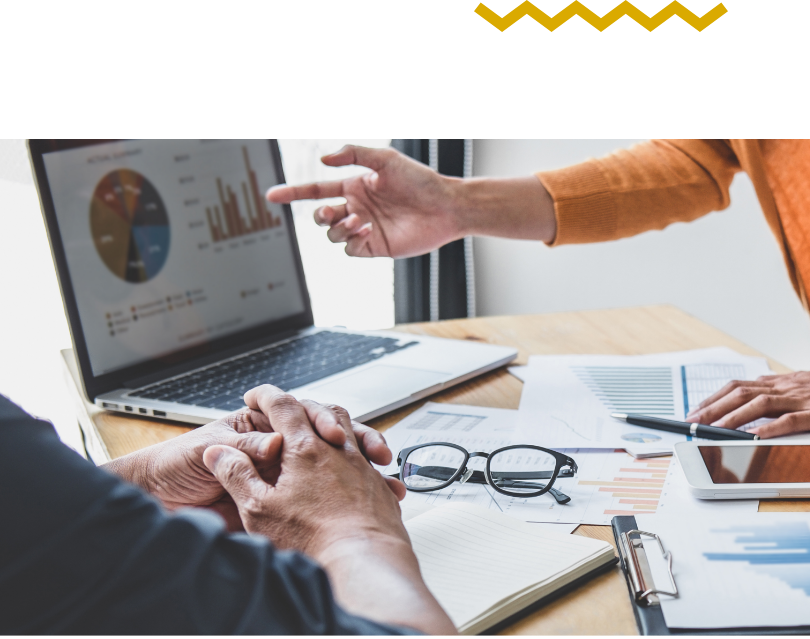 Advertise on CHVNradio.com
Website design that sets you apart
Homefield builds beautifully designed, mobile- and search-friendly websites that your customers will love. You provide the vision, and our local web development team will transform it into a website that will showcase your business at its absolute best.
Website development with SEO
Not only will your web design stand out, but our web developers will align it with Google's best practices to increase your website's findability in local search. When you leverage your website with our powerful SEO strategies and tools, your customers will find you at the top of their search results in no time.
Add eCommerce to your web design package
Buying and selling online has taken off over the last couple of years, but eCommerce website design has its challenges, especially if you're doing it on your own. Whether it be WooCommerce or Shopify, Homefield's web development experts will ease your mind and create your custom online store to house as many products as you want to sell. With user-friendly web design and functionality, customers will be able to browse, add items to their cart, and checkout with ease.
Your logo tells the world who you are and what you represent. Logos can connect people with valued memories and emotions, and, when done right, logos communicate the essence of your business, showcase the values you hold, and leave a lasting, positive impression on the customer.
Why logo design is so important
The right logo can easily tell your customers who you are without even saying a word. It conjures ideas of honour, trust, excellence, integrity, and, above all else, loyalty. It speaks to your business's virtues and values without explanation. It creates a connection between business and customer.
Whether you're building a brand from the ground up, or strengthening your existing one, Homefield's local branding and logo design experts will create the right logo for your business. We'll collaborate with you to understand your business so we can incorporate not only your industry, products, and services into your logo, but also your beliefs, core values, mission, and vision.
Get in touch.
By filling out this form you will be in touch with someone from our head office. If you know which location you would like to be directed to, click the button below to view a list of all our locations.