What is local listings management?
Anytime you review and update your business information online, that's Local Listings Management. We're talking location, website, contact info, and all other details listed by online directories.
Online listings have four pieces of information; NAP+W is a common acronym for:
Name
Address
Phone number
Website
Ideally, your updated NAP+W should also be visible on your business's Facebook, Instagram, and Twitter.
What should I include in my local business listing?
Name of your business
Address (include specific details: floor/suite number, physical location, driving directions)
Operating hours (include weekends and holidays)
Phone number
Website URL
Photos (the business itself, customers, products and services, your team/employees)
Business category (include subcategories where possible)
Description (use language your potential consumers use)
Okay fine but how does it work?
For most folks, Google is the number one option when searching any business. Here, it's possible to get all information regarding the company, social media pages and to read reviews from other consumers of the same product.
That's why your business information should be accurate and in sync on all directories. Timely updates, monitoring, and verification are essential to avoid misleading potential consumers.
People are looking for your brand or business online right now. Up-to-date listings leverage their queries by making your business details available to them at the click of a button.
Okay here's the thing: a lot folks don't recognize many business listing sites. Their focus is generally on the giants like Google, Facebook, or even Yelp, and the smaller sites just don't get much traffic. That doesn't mean they're less important, though.
Platforms with high traffic require continuous checking for information accuracy from the smaller or less popular business listing sites, and vice versa.
Uniformity across platforms is crucial. When Google has the right info for your business to relay to the potential market, search engines will refer to your business listing every time there's a query on the internet. That's huge.
If there are discrepancies in your listing data, Google won't trust the accuracy of your information and will be less likely to bring up your business in search results. New potential clients who are actively looking for you, might not be able to find you.
Why does my business even need local listing management?
Accurate business listings play a role in local search engine optimization (SEO). 
When it comes to SEO, there are several factors at play. Optimizing local business listings can result in your business appearing above your competitors for queries generated from search engines.
Online searches for local businesses are conducted all the time, every day. Business listings provide as many citations as possible (a citation is a place your local business is listed online.) The more consistent information Google finds about your business, the higher it'll rank your business.
By following SEO best practices over time, it's possible to get to the point where your business will show up on the first page of search results. In comparison, popular online business directories that've been in use for a while have higher traffic and trust from Google.
It's key to your advertising and marketing.
Online listings pave the way for local marketing. It's like this. Advertising on local directories gives you a platform where you can be very specific about your business. You can streamline the target audience based on the products you sell or services you provide.
With local listings, you can easily cross-promote on your business's Instagram, Facebook, LinkedIn, and Twitter accounts. This'll help you grow your brand awareness exponentially via tweets, pins, etc.
It'll maximize your online presence.
Platforms with high traffic require continuously checking for information accuracy on all business listing sites, from small to large and vice versa. That's why being listed in one directory can increase your visibility on other platforms. All you need to do is frequently monitor, update, and claim your listings.
You'll boost your business's local visibility.
There are a lot of online business directories out there. Most have advanced filtering and suggesting capabilities, which means your business will become highly visible to your local community, which will in turn create a niche audience for your business.
You'll increase engagement with your business.
Suppose a potential consumer finds it easy to engage with your business. Based on the (accurate) location details you provide, they'll be more likely to get in touch with you online, over the phone, or they might even walk right into your business, ready to buy.
You'll strengthen your business's reputation.
The idea of negative reviews posted publicly for all to see can be disheartening and might make you avoid listing your business online at all. Thing is, you'd be shutting out any possible positive reviews too, which would build a good reputation for your business.
One way to handle negative reviews? Positively, professionally, publicly respond to each one. This shows that you take criticism well, your business is genuine, and it adds a human touch to your brand.
How can I maximize my business listings?
Identify your industry's hotspots. Note the places your target audience turns to when searching for businesses like yours. Start out by searching for your business on Google or a similar platform and check out the results. 
Why should I claim my listings?
Many times a listing is created for you, but once you claim your listing, you'll take control this information. By claiming your listing, you can update the info and respond to reviews.
What do I do once I claim my listings?
Manually updating the information, such as adding photos, posting updates about the business, current promotions, and special offers can be pretty taxing.
To ensure consistency and accuracy across directories and data aggregators, consider using a Listing Management Solution.
When choosing a listings management vendor, get this info from them:
Their platform measures and reports success
The level of customer support they offer
What their distribution network looks like
The migration process onto their platform
Contract end or termination details
How they compare to other vendors
Are you on the Top 20 Business Listing Directories?
Yelp
Google
Bing
Facebook
Better Business Bureau
Angie's List
MerchantCircle
LinkedIn
YP.com
Whitepages
Yellowbook
Citysearch
MapQuest/Yext
Local.com
Foursquare
CitySlick
USdirectory
BizJournals.com
TomTom
DiscoverOurTown.com
Armed with this info, you're set to kickstart your business listing. Need a hand? Homefield can help. Get at us.
Sources:
Google my Business: Add or claim your business.
Jpimedialocal: How to claim my business on Google
Digithrive UK: What are listings and why they matter
Localiq: Best free business listing sites
Business.com: 50 free websites to list your business
Hubspot: The ultimate list 50 local business directories
Constantcontact: Online listing management
Learning hub: How to Dominate the SERPs With Local Listing Management
Soffront: Why Business Listing Management Is Important To You
Moz: Assessing and Choosing a Listing Management Solution
https://www.jpimedialocal.co.uk/articles/step-1-make-yourself-heard/how-to-claim-your-business-on-google-a-step-by-step-guide/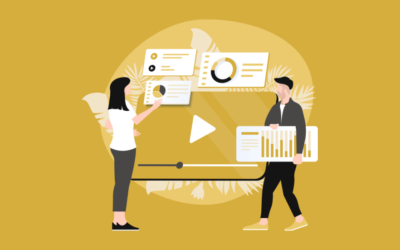 As a small business owner, you know it's important to invest in marketing. You've dipped your toe in a little, posting on Facebook or advertised on the radio. But there's another incredibly powerful marketing tool that can help your business grow: video marketing....