When it comes to local search marketing, Google My Business is the single most important tool. But if you're not already familiar with it, no problem. This introductory guide tells you everything you need to know.
We'll explain exactly what Google My Business is, why it's so useful, and walk you through creating and optimizing your own GMB listing. Let's get started.
What's Google My Business?
In a nutshell, Google My Business (GMB) is a free tool designed to help businesses manage their online presence across Google Search and Maps. Just fill out your own business listing with relevant information about your local business, the same as you would on any other business directory, and Google will make that information visible to your customers.
Your Google My Business profile can be super-detailed. It can include basic information like your address, operating hours, and contact information. Plus you can add reviews of your products/services, FAQs, pictures, videos, etc.
Once you've filled out your GMB listing, your business information will start showing up in places like:
Google Knowledge Graph. This is the box with local business info at the top of the Google Search results pages when people search for relevant queries
Google Local Pack. This info appears alongside a section of Google Maps when folks search for location-based queries
Google Maps. This info shows up below your business on the Google Maps screen
Key Features of Google My Business
Once you've signed up for Google My Business, you can take advantage of its features. Here's a taste:
Generate Google Reviews
Respond to customer reviews
Add images and other information to help you stand out in local searches
Promote offers through Google Posts
Let your customers suggest edits to your business details if they notice mistakes
Create Q&As in which customers ask and you answer questions about your business
Why Your Business Needs GMB
Giving you free advertising on the world's biggest search engine, Google My Business is an essential local search tool. But there are a few other GMB benefits you should probably know about.
Boosts local SEO
81% of buyers research online before setting foot in a store. That's an intense stat that cannot be ignored. And the majority of that online research starts with a search engine. Having a GMB listing means you have a better chance of ranking at the top of the results pages for search queries like:
Pizza places near me
Hairdressers in downtown LA
Supermarkets within 10 miles
It helps earn buyer trust
GMB listings bolster your reputation and command customer trust. Studies show that having a GMB listing makes consumers almost three times more likely to assume a business is reputable, and they're 50% more likely to buy from companies they find through GMB.
Access to Insights
Once you've set up your GMB listing, you'll get access to Google My Business Insights. You'll know how your customers are searching for your business and where they're searching from, which will inform your marketing strategy.
How to Create Your GMB Listing
Just head over to Google My Business and create your account. Follow the on-screen instructions and enter your business's address, then choose how your business will be displayed on Google Maps.
Select the relevant business category for your business, enter your phone number and website details, and click finish.
Before your listing shows up on search, you'll need to verify your listing. You might need to wait to receive a postcard with a verification code in the mail before you can complete the process. This could take a few days.
How to Optimize Your GMB Listing
Once you're all signed up, you can go back into your GMB listing and add more info in order to optimize it for search. The more detailed and accurate your information, the better you'll perform in local search queries.
Include every detail you think is relevant and make sure you fill out your listing and description with important keywords (search phrases your customers are using). Make sure you keep your information up to date – especially business operating hours.
You should also try to add photos to your listing. Businesses with photos get 35% more click-throughs to their websites than those without them. Positive reviews help with search visibility too, so make sure you actively encourage your customers to leave Google reviews, and make extra sure you take the time to take the time to respond to them.
If you're operating a brick-and-mortar business and want to maximize your local exposure, nothing will have a greater impact than Google My Business. And if you're not sure how to get started, Homefield can help. Start here.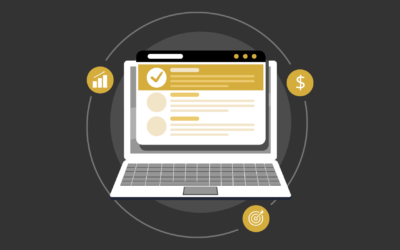 What is local listings management? Anytime you review and update your business information online, that's Local Listings Management. We're talking location, website, contact info, and all other details listed by online directories. Online listings have four pieces of...