As a small business owner, you know it's important to invest in marketing. You've dipped your toe in a little, posting on Facebook or advertised on the radio. But there's another incredibly powerful marketing tool that can help your business grow: video marketing.
Source: https://unsplash.com/photos/FJDuN4eQEO8
What is video marketing?
It's pretty much what it sounds like – an online content marketing strategy that uses video content to promote your company, brand, products, and/or services. You can post your videos on social media, blogs, and your website for a swath of favourable outcomes like brand awareness, customer engagement and education, and sales leads. You can create all kinds of videos to reach a variety of audiences and targeted toward several unique goals. When you have a plan for creating and publishing videos with the intention of achieving certain goals, you have a video marketing strategy.
sDoes video marketing matter?
Video marketing requires a bit more investment than using only text or still images in your content marketing… and yeah, it's true. But video marketing is well worth the investment, because it's known to have a high return. 
Numbers don't lie. In today's media climate, video accounts for over 60% of online traffic and is expected to rise to 82% by 2022. 60% of people say they prefer watching online videos to television and 54% report wanting to see videos from brands. The bottom line? Consumers crave video content.
Video marketing is also effective. Video increases conversion rates by a massive 80%, improves SEO, triples traffic and e-mail click-through rates, and keeps people on your website longer.
With its accessibility and ability to create human and emotional connections (two major drivers of purchasing decisions), video can reach people like no other medium.
What videos should I create?
There are a bunch of different types of videos you could make, and each requires different resources and creates different outcomes:
Customer testimonials
Videos explaining how to use your product
Videos introducing your brand
Videos showcasing your company culture and history
Video recaps of live events
Entertainment videos meant to go viral
Videos for training employees
Demo videos showcasing your product
Educational or how-to videos to help your target audience
What should I do with these videos?
When creating a video strategy, it's not enough just to decide what videos you want to make. You'll also need a strategic plan for how you'll get them in front of your target audience. This'll vary depending on your customers and your goals, but typically businesses post videos on their social media accounts and their own websites.
Facebook, Instagram, Twitter, and TikTok are all great platforms for posting videos and reaching a new audience alongside those already following you. You'll also want to post videos like product demos and introductions to your brand directly on your website so people can see them when they're discovering your business and products/services. 
Video marketing isn't just the future; it's already an important factor of digital marketing you can be doing. So what're you waiting for? The time to start putting together your video marketing strategy is now. To learn more, contact Homefield today.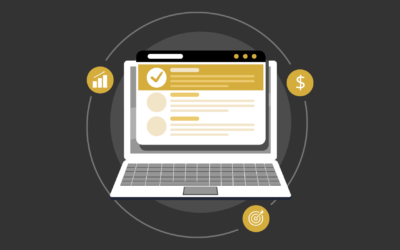 What is local listings management? Anytime you review and update your business information online, that's Local Listings Management. We're talking location, website, contact info, and all other details listed by online directories. Online listings have four pieces of...