Marketing creates and sustains demand, relevance, and reputation. It's vital to the success of any business. In fact, in challenging times, marketing could mean the difference between success and failure.
So, should business owners go at it alone, or hire an agency? Considering that business owners and entrepreneurs must focus on running and growing their enterprises, it may be better to leave marketing to an agency that's better equipped to develop and implement a proper strategy.So yes, your business needs an agency. The next question is why.
Local Businesses Need Marketing
Marketing is vital for any business to ensure growth and profitability, and offers the following additional benefits:
It's an effective way to engage with customers.
It helps build and maintain a business's reputation.
It helps build a relationship between a business and its customers.
It's a communication channel that can be used to inform customers.
It provides insights into the business.
It helps businesses maintain relevance.
It helps management make informed decisions.
For local business, marketing can help save significant costs. For example, think of a local hardware retailer that markets its business. Taking a national marketing approach may put it in direct competition with larger hardware retailers or chains. If there's more competition, marketing requires a larger investment to be effective. On the other hand, if that same business focuses on the local market, there's less competition and it'll require a much smaller marketing budget.
By marketing locally, a business gains relevance. In other words, customers get a retailer that speaks to their local needs. People would rather search for nearby businesses instead of ones further away. Statistics show that a higher percentage of users are searching the internet to find local businesses, and leads from local searchers convert at a higher rate.
Okay, it's easy to see marketing is a necessity. But why does a business need an agency?
Digital Agencies Are Experts
An effective marketing strategy can provide many benefits, but if it's not implemented properly, your business won't see those benefits.
Listen, digital agencies are the experts on all things marketing. They stay up-to-date on the latest trends, tools, and technologies. They know what works and what doesn't. They also have experience; they've worked on many other marketing strategies before yours.
Agencies are fully capable of developing and running effective marketing campaigns that get results for businesses with no in-house marketing team. They can also work well as a supplement to an existing in-house marketing team.
An Agency is Cost-Effective
What if you appoint a full-time marketer to manage your business's marketing efforts. Initially this may sound much more affordable than hiring an agency. After all, with an agency you get a team of experts, so it must be expensive.
Truth is, hiring an agency means your business will save money, as compared to hiring a full-time marketer full-time. Here's why:
There's no need to pay a fixed salary, even during challenging times.
There's no need to pay any payroll taxes since the agency works as an independent contractor.
There's no need to pay any benefits or healthcare costs.
There's no need to pay for any tools or monthly subscriptions that are needed by a marketer to properly manage and run marketing campaigns.
Sure, it could be argued that an entry-level marketer is cheaper, but remember with the agency, their experience and skills are on a much higher level. So, for the same cost as an agency, your business would need to hire a more senior employee.
Business Owners Don't Need to Train and Manage an Agency
With any employee, even an experienced one, there's always some form of onboarding and training to bring them into the business and make them understand their role and the business's culture. This takes time and resources which could've been more effectively spent elsewhere.
And once this is done, you need to manage the employee to make sure they perform as they should.
With an agency, there's no training, no onboarding. The agency is ready to perform from the outset, with no management necessary.
Why Homefield
Here at Homefield, we have a stable of talent, offering a full spectrum of marketing solutions, all in one place. Here's a taste of just some of our services:
Marketing strategy. With our extensive experience, we'll develop and implement a marketing strategy that embodies your organization's brand, culture, and values.
Website design. A properly designed website will get attention from both your potential customers, and from Google. It'll effectively communicate exactly what your business offers.
Digital advertising. More and more people are relying on digital platforms for business, so it's crucial to implement well-designed digital marketing strategies that drive conversions. By developing custom campaigns for any budget, we find the best, most cost-effective ways for you to reach your audience.
SEO. The cornerstone of any successful digital marketing campaign, SEO ensures your business features in search results. We have the SEO optimization services and tools to help your business rank higher on all search engines and see the impact of these services on your business. Because when a business ranks higher, it makes more sales and earns more revenue.
Social Media. With billions of social media users worldwide and 93% of all online shopping decisions influenced by it, social media marketing can be a major asset. As social media marketing experts, Homefield helps businesses build their brands, get exposure, and increase sales.
eCommerce. Online selling is becoming increasingly popular with sales numbers growing every year. Whether your business wants to start an online store from scratch or start selling online to supplement your brick-and-mortar operation, Homefield builds online stores that help businesses build their online presence.
Reputation management. 97% of people research businesses online before they make a buying decision. We'll build and manage your business's online reputation so it garners more positive reviews and gains customer insights to drive more sales.
Listings management. Many businesses focus on their marketing strategies, content, and SEO, but often neglect to claim and manage their business listings. Wrong listings impact trust and credibility. Homefield has all the tools necessary to find, correct, and manage your listings.
Branding and design. In just a glance, your business's branding communicates who the business is and what it does. Homefield's in-house branding and design experts can build or strengthen your brand to create a unique, memorable identity for your business.
Production. Video and audio become increasingly popular in digital marketing, driving engagement, conversions, and revenue. Homefield's in-house team of production engineers will develop a video or audio project with your business's marketing and sales goals in mind.
Media buying. As times change, so do marketing channels. TV may work now, but billboards may work tomorrow. Our marketing advisors apply their collective knowledge to every strategic media purchase.
Reporting. With advanced analytics and reporting, you'll see how each marketing strategy impacts your business.
So there it is. Effective marketing that leads to increased sales and revenue is complicated. You could either figure it out yourself, hire someone to figure it out for you, or get an agency on board. An agency that's strategically staffed with every kind of new and upcoming marketing expert, all in one place. An agency… like Homefield.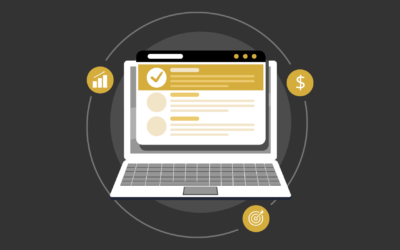 What is local listings management? Anytime you review and update your business information online, that's Local Listings Management. We're talking location, website, contact info, and all other details listed by online directories. Online listings have four pieces of...