Every day, over 4 billion people use social media. That's more than half the global population. So maybe your business should be using it too.
Go where the people are.
If your business isn't on social media, you're missing out on a major marketing opportunity. Social media is a powerful tool you could be using right now to get your brand out there and make an easy connection with your customers.
A social media presence also lets you boost brand awareness. This is absolutely key if you want to bring in more customers. With social media, you can drive more traffic to your website and take advantage of the massive customer base that's out there just waiting to discover you.
Can all businesses benefit from social media?
Absolutely. While word-of-mouth marketing and paid advertising will get your name out there, social media is an effective and free way to boost brand awareness.
Another advantage of using social media for business? You can really connect with your existing customer base. You'll be able to engage in conversations with your followers and find out what they actually want from your business.
Social media is also a great way to generate leads. You can use social media marketing like Facebook and Instagram ads for this as well as your own platforms or pages to generate leads. So, social media marketing can be a low-cost way to promote your business.
Which social media platforms should my business use?
Ideally, your business should have a presence on every social media platform that's relevant. So, while Snapchat and Instagram might not suit every business, sites like Facebook and LinkedIn are almost universal in the business world.
LinkedIn in particular is a great way to show off your business. This is the social media platform for professionals, so you'll be able to garner attention from big businesses if you post the right kind of content.
Facebook is a great place to form groups for your customers, and you can use this as a feedback tool to find out what they think your business could do better. With 2.74 billion monthly users, this is a social media platform that no business should think twice about using.
Other platforms, like Twitter, Instagram, and YouTube are also good places to reach large numbers of potential customers. You can use YouTube and Instagram to show off products, and Twitter is useful for hyping events.
Whichever social media platforms you go with is really up to you. Just make sure to use them properly!
What should I post on my business' social media?
It depends on which platforms you use. On YouTube, you might want to post videos showing off your products. Instagram is a good place to post pictures of your products, too. Both Twitter and Instagram can be used to generate followers through hashtags. But it's also a good place to simply keep your followers up-to-date on news about your business.
Almost all social media platforms allow for some kind of polling or survey system. Posting polls asking followers what they like about your business, and what they think you could do better, is a great free way to find out how to improve.
If you post regularly and respond to feedback, you'll get the most out of social media for your business. Just remember, social media is about connection. Keep to the 80/20 rule: be engaging 80% of the time, and self promote 20% of the time.
How should I manage social media for my business?
While you can manage your social media by yourself, it's often more efficient to go with a social media marketing agency. If you build your own social media team, you'll need to consider all the different roles that are required to participate in social media well.
You may need to hire someone specifically to create the content, someone to edit it, and someone to add graphics. This can add up to a lot of new hires… and expenses.
Obviously you'll need to pay these people, but you'll also need to train them. This can take a lot of time. That's why it's often worth outsourcing your social media management just for the time savings alone.
The cost savings are also key. A good social media marketing agency will take care of every aspect of your social media presence. With specialized services, they'll cover everything from content creation to scheduling to posting.
This'll free up your time, and you won't have to hire extra people. The costs of each aspect of social media management will be included in a monthly or annual fee, which will almost always end up being cheaper than doing it yourself.
Plus, the people working for these agencies are professional, so they know what they're doing. This means you'll truly get the most out of your social media presence, growing your business with minimal effort.
Having a strong social media presence doesn't have to be difficult or expensive. Homefield's Marketing Advisors can take care of it all for you, and efficiently grow your business with social media. It begins here.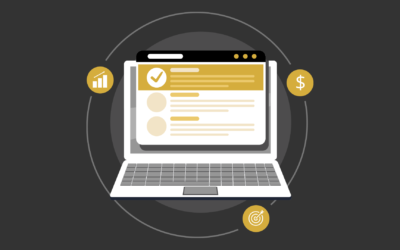 What is local listings management? Anytime you review and update your business information online, that's Local Listings Management. We're talking location, website, contact info, and all other details listed by online directories. Online listings have four pieces of...