Why are reviews important for my business?
Reviews are social proof. Social proof is the key to getting more sales, which lead to more reviews, which lead to more sales, ad infinitum.
All reviews are important. Obviously positive reviews are good for telling potential clientele what your existing customers like about your business. But negative reviews are great too, because they show you where your business needs to improve.
The key is knowing where to get reviews, and how to get more of them.
What review service should I use?
Depending on your business' niche, there are a few different review services you could go with. Below are review sites for the most common types of businesses. Some aren't as strict in terms of niche or industry, and it's always good to be present on more than one!
Google
Google My Business is one of the most important review services to use, and it's helpful for all business types. Bonus: reviews and responses help to improve your SEO!
Facebook
Facebook has billions of users across the world. It's also an easy platform to use as a business. This is like Google in that it's ideal for any and all businesses.
Yelp
Ideal for restaurant owners. It's also a good choice for cafés, bars, and other shops.
Trip Advisor
The perfect choice for those offering travel services (think: hotels, tourist attractions and the like). With nearly 850 million reviews in total, it's the favourite choice of a massive cross-section of travelers who share their thoughts about hotels and travel operators.
Amazon Customer Reviews
This is a good one for any business selling products. Amazon is one of the world's largest companies, so having some reviews on there for your business can only be a good thing.
FinancesOnline
The perfect place for business reviews if you're involved in the Software as a Service (SaaS) industry.
TestFreaks
A good review service for retail and eCommerce businesses.
Influenster
If your business is in the healthcare, haircare, or skincare industry, you should give Influenster a shot. They leverage social media reviews, which is vital for products that rely on influencers for their marketing (hence the name).
How should I deal with positive reviews?
Positive reviews are key for providing potential customers with social proof. Make sure these are front and center with your product, clearly showcasing what other people loved about it. Positive reviews are so powerful that over 90% of people are more likely to buy products if they see a positive review for it.
Always respond to positive reviews by expressing gratitude. You want to show everyone that you care about your customer's thoughts and opinions.
How should I handle negative reviews?
As a business owner, you should pay particular attention to negative reviews. This is where you'll usually find insight into where your products or services could use some improvement.
Make sure you acknowledge the reviewer's comments. This will show your potential clientele that you pay attention to negative reviews as well as positive ones, and it may even help to retain the unhappy customer if you can help them in the right way. The key with negative reviews is to take them offline. After acknowledging a negative review, encourage the reviewer to contact you to work together to get them happy again.
How can I get more reviews?
Asking for reviews can work but knowing when to ask is key. Try to leverage those moments when your customer is at their happiest. If they offer some positive feedback to you directly, that's probably a good time to ask if they're willing to share their feedback with the public through a review, in order to help future customers and help your business.
Should I get an agency to automate the process?
Using the above review services and trying to get more clients to leave positive reviews can be time-consuming. Streamline the process with Homefield. Our team of Marketing Advisors will automate the review process for you, while helping you grow your business. Here's how to get in touch.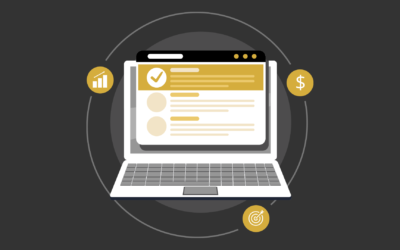 What is local listings management? Anytime you review and update your business information online, that's Local Listings Management. We're talking location, website, contact info, and all other details listed by online directories. Online listings have four pieces of...