So, you've launched your business online with a well-designed website and social media presence. Stellar! The hits should start rolling in any second. After all, potential clients will clearly see your product/service is the best and easily choose yours out of the hundreds of others online, right?
Unfortunately, no.
Without curating your content for SEO, your business will likely fly below the radar, leaving you without well-earned appreciation, and clientele.
Let's fix that.
It begins with understanding how you can get your business to the top of Google where it belongs.
It begins with SEO.
Wait, what?
SEO is Search Engine Optimization. It's literally optimizing your online content so it shows up higher on search engine results and your website is seen first, attracting more visitors. Not just any visitors either. SEO will get you site visitors who are more likely to engage with your business.
Ideally these visitors will reach your website through a search engine rather than paid ads. This'll increase your website traffic over time, always appearing on Google's first page where folks are most likely to click.
Okay but do I really need SEO?
We get it. It sounds complicated, and it's tempting to believe that the quality of your content will speak for itself. However, the stats speak for themselves:
93% of all online activity begins with a search engine
75% of online users never click past the first page of search engine results
70% to 80% of internet users ignore paid advertisements
Suddenly, having your site on the first page of search engine results seems like a pretty good way to drive traffic.
I'm sold! SEO all the way. I can even do it myself.
Yep, you can absolutely learn the basics of SEO and alter your content accordingly. Thing is, doing SEO well will take time, effort, and study, which might be in short supply if you're in the middle of launching your new business.
SEO's not as simple as it seems. If you're serious about optimizing your online presence, it's worth considering all angles.
So what're my options then?
1. Do it yourself
You built your own business from scratch, so of course you can handle doing your own SEO. But just so you know, there are pros and cons to this approach.
Pros:
You can save money doing your own SEO. Obviously.
You created your business; you know it inside and out. So, you have good knowledge of your target market and your product/concept.
Cons:
It takes time! You're busy enough. Do you really have time to invest in this on the daily?
It takes industry knowledge. If your blooming new business is an online florist, or you're selling handmade hats, why should you have an in-depth understanding of search engine algorithms and keywords? You won't be able to build up that level of expertise overnight.
Things change. Just as you've mastered today's SEO, the industry could shift and the landscape could look very different, very suddenly.
2. Invest in an automated product
There is SEO software available online. While it might be a helpful tool, it does have its limits.
Pros:
Automated products usually cost money, but they're not extremely expensive.
Automated products can give you details about keywords and data, which can be useful in later SEO.
Cons:
Automated SEO products are about quantity over quality, so though you could get more visitors to your site, they probably won't be your target customers.
Links created by automated products usually can't bring traffic to your site.
3. Outsource your SEO to an expert who can manage it for you
This is the strongest search engine optimization option, which is your end goal.
Pros:
Outsourcing your SEO to an expert is a good option if you don't have the time or knowledge to optimize your own content. You'll get tailored, personalized service.
You'll reduce your team's multitasking, so your employees won't be overloaded and can focus on their own work.
An expert will be just that: an expert. You can rest assured that you have a competent professional on board who will do the best for you and your business.
Cons:
It can be expensive to outsource your SEO. This can be an important early investment in your business, but it should still be considered as a factor.
You may be overwhelmed by choice! There are many, many SEO firms. Choosing the right one can be tricky, so make sure you do your research.
So what are my next steps?
SEO is a non-negotiable part of doing business online. and it's absolutely essential to find a strategy that works for you. Whatever you decide, know that thoughtful SEO is the first step towards getting your business noticed… and Homefield can help.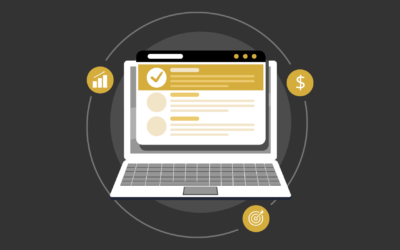 What is local listings management? Anytime you review and update your business information online, that's Local Listings Management. We're talking location, website, contact info, and all other details listed by online directories. Online listings have four pieces of...