You've probably noticed a ton of business "experts" extoling the virtues of "online presence". It might sound like that means you need to be online 24-7, but honestly that's not necessary.
To grow your online presence, all it really takes is a good website and an effective marketing strategy. It could take some time to find the right team to accomplish this, but once you have a killer strategy, the pieces will fall into place.
Wondering what "online presence" even is and how your website or marketing strategy could achieve this? We've got you covered:
What is online presence?
Why is online presence important for my business?
How do I start growing my online presence?
What makes a good website?
How do I market my site to gain traffic?
Let's jump right in.
What is online presence?
You might think it's as simple as just having an Instagram or Facebook account for your business, but online presence is actually much more than that. It refers to all activity and content that's produced under a business's (or sometimes person's) identity and is publicly available to be consumed on the internet.
Online presence can include any social or professional accounts, assets/content created, or social interactions (like message chains), in addition to content created about the business by others (like fan accounts, posts on message boards or social media).
So really, a lot goes into creating an online presence, and a lot goes into maintaining and tracking it, too.
Why is online presence important for my business?
Online presence includes owned channels (posts and content your business creates and has control of) and earned presence (whatever your customers or the general public has to say about your business online). As you could imagine, this includes things like reviews on Google or other rating sites, mentions on any social media platform, and even just online directories or lists.
Your online presence can be a major factor in whether potential customers choose to purchase a product or service from you. Because the internet is so accessible, almost all consumers research products and businesses before buying from them. 85% of consumers, in fact.
Controlling your online presence can help you direct sales to the right channels while maintaining the brand image you want. It provides credibility, does marketing and branding for you, and helps you gain insights into your audience (like, who exactly is searching for your business online).
How do I start growing my online presence?
The easiest way to start growing your online presence is through your website. Your website is a good example of an owned channel because you own all the content you put onto it. Social media channels like Instagram and Facebook are great, but they could change their terms or algorithm at any time, effectively taking away potential traffic through changes to their owned channels.
When you invest in a website, you ensure all content created and published there is owned and controlled by you and you alone.
If you have a physical location (well, even if you don't) you'll want to have your business address listed on Google so when people search for you, they can actually find you. You can even use location tags for your business on social media!
Growing your online presence starts with account and website creation and continues through your marketing strategy surrounding those accounts and your site.
What makes a good website?
Before you even think about having an online presence, you need a website! It's home base for your business on the internet and aside from social media, it's one of the first places people will go for information.
Your website is a little more customizable than social media because, even if you're using a template or website builder like Squarespace or Wix, you can show off your branding through colours, fonts, and imagery.
If you sell products or services online, this is also where you'll be making sales and getting leads.
A good website is easy to read and addresses the pain points of its visitors. When building your website, ask yourself, "Why are users coming to my site?" Then build your design around the answer.
Offer up the information they're looking for right away and, if you can, collect their email or use a pixel if you plan on running some retargeting as part of your digital advertising strategy.
How do I market my site to gain traffic?
There are many ways, both paid and "free", to help drive traffic to your website, including SEO, reputation management, social media, digital and traditional ads (radio, etc.).
SEO is Search Engine Optimization. This involves determining the keywords your customers are searching for and creating content that uses those keywords. That way, your website will show up on the results when customers search for those terms on Google, Yahoo!, Bing or whatever search engine they're using.
Reputation management involves some systematic monitoring of your online presence. Companies also sometimes refer to this as "social listening", but really that's only when they're interested in finding out what's being said about their brand. Actual reputation management is when they respond to (and sometimes re-shares) online content and conversation about their brand.
Social media can be used to drive potential customers to your website by linking to your site in your social posts and engaging in conversations, or by providing content that resonates with your audience on social medial.
You can also purchase digital (internet) and traditional (radio, print, TV) ads directing potential customers back to your website. Homefield understands it all.
If you're curious about how to use a website or marketing strategy to grow your online presence, we should talk. Get in touch with a Homefield Marketing Advisor here.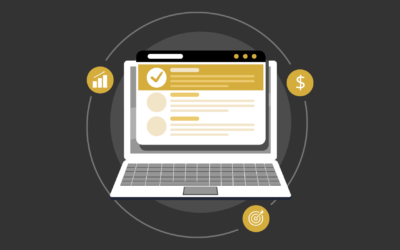 What is local listings management? Anytime you review and update your business information online, that's Local Listings Management. We're talking location, website, contact info, and all other details listed by online directories. Online listings have four pieces of...