Since the pandemic began, terms like "curbside pickup" and "online shopping" emerged with a ton of momentum right out of the gate. While the pandemic may have kicked things off in the eCommerce department, it really just sped up the inevitable. eCommerce is here and it's not going away anytime soon.
So let's talk about it.
What do all these new eCommerce terms mean?
Is eCommerce here to stay?
I don't sell merchandise, so why would I need eCommerce?
How do I enable eCommerce for my business?
Let's dig in.
What do all these new eCommerce terms mean?
Curbside pickup – customers order online and visit your storefront to pick up their items without setting foot inside. This term became popular when many businesses were forced to stop allowing in-store shopping due to COVID restrictions.
Delivery – customers order online and have the item delivered to their doorstep via courier, postal worker, or private delivery.
Shipping – an additional charge a customer pays to cover cost of delivery to their doorstep or a nearby depot where they can pick up their item.
Is eCommerce here to stay?
You probably already know the answer: yes. Not only is eCommerce here to stay, but mobile eCommerce shopping is becoming even stronger than traditional computer eCommerce shopping, with 79% of smartphone users having made a purchase online using their mobile device in the last 6 months.
Mobile commerce is forecasted to grow by 68% by the year 2022. This is partially because pandemic changing shopping habits have changed, but mostly because it's just more convenient.
I don't sell merchandise, so why would I need eCommerce?
Your business doesn't need a physical product or even a storefront to reap the benefits of eCommerce. Even if you're a service-based business, you can use your website to generate revenue and sales for your company.
Just add a calendar or scheduling widget to your website to make scheduling appointments easier for your clients, or create "products" to sell your various service offerings through your website.
For example, if you offer an introductory 60-minute consultation call for $100, add this option to your site. That way clients can instantly book an appointment, resulting in more impulse purchases. You'll also eliminate the time customers might spend internally debating whether they even want to go with your service.
How do I enable eCommerce for my business?
There are two ways you could go: DIY or DIFM.
DIY (Do-It-Yourself) can take some time if you aren't experienced with all the eCommerce platforms out there. The most common is Shopify, which lets you use a template (free or paid) to create your website right on top of the eCommerce platform. There are various tiers to this option, depending on your business setup and whether you have a physical storefront. There are other site builders with eCommerce functionality like Squarespace, Wix, or WordPress, but they're less eCommerce-focused than Shopify and may require more tweaking.
DIFM (Do-It-for-Me) involves working with a developer or agency to create your eCommerce website. This can be a custom-coded website (costs more) or it can be a custom-designed site on top of an eCommerce platform like Shopify, with more of a custom feel and without the learning curve.
Whether you go with DIY or DIFM, just know that eCommerce is here to stay and the sooner your business gets on board, the better.
To learn more about eCommerce, contact us HERE.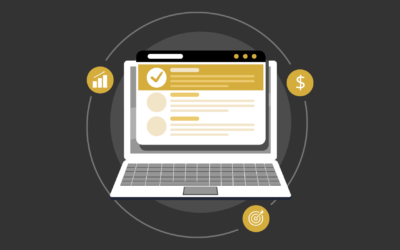 What is local listings management? Anytime you review and update your business information online, that's Local Listings Management. We're talking location, website, contact info, and all other details listed by online directories. Online listings have four pieces of...