If you have a business with zero online presence, you're missing out on a ton of potential new customers. A new website doesn't have to cost you an arm and a leg (or even the dollar value of a literal arm and leg on the black market). So let's get to it.
A Website Boosts Your Local Businesses
84% of consumers agree that a business with a website looks more professional than one with just a social media profile. With a business website you can build your brand, link an email address to that brand, and fully showcase your products and services.
The client base you already have is awesome, but there's always room to expand. You'll encourage continued success by attracting new visitors, and you'll do that by ensuring your website is well linked and fully optimized.
A Website Allows You to Sell Directly Online
Decide how you'll integrate eCommerce into your website. Here are some of the most popular ways to sell online:
store-builders like Shopify
WordPress with WooCommerce
social media platforms like Facebook and Instagram
create your own online store or sell across markets
If you have very little web-building experience, a store-builder may be your best option. WordPress with WooCommerce requires some coding knowledge. Do a little research before deciding on an eCommerce platform.
You Have a Choice: DIY vs. Agency Build
Build It Yourself
There are a lot of good website builders out there that'll let you create a professional site. Their ready-made templates are pretty easy to use, but when it comes to handling uploads and updates you're completely on your own.
Agency Build
If you hire an agency to build your website, the price range will vary depending on the size of the build and if you want eCommerce capabilities. Everything will be done for you, including all the work on the back end and updates, so you'll save a lot of time and probably a lot of headaches too.
There are a few other advantages of an agency build:
Web hosting. Some agencies include web hosting as part of the package, so you can have a professional domain name (unlike DIY websites which typically include their domain as part of your web address).
Constant updates. Your website builder will automatically upload updates on the back end, so you'll never have to worry about adding extensions or writing code.
Access to an IT specialist. If you have any concerns or want to make changes to your website at any time (i.e. adding pages), you can get pertinent advice from an expert.
Uploading content. Whether you're adding a new blog, video, or series of images, your website designer will put it all in place for you on your site, exactly where you want them.
Maintain working hyperlinks. You don't want a site visitor clicking one of your links and ending up on a page that doesn't exist, so healthy hyperlinks are important.
Setting up a website for your business can seem daunting, but with the right kind of assistance, you'll soon be attracting new customers online.
Wanna know more? Here at Homefield we're ready to help. Get in touch.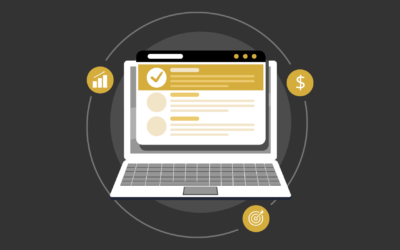 What is local listings management? Anytime you review and update your business information online, that's Local Listings Management. We're talking location, website, contact info, and all other details listed by online directories. Online listings have four pieces of...