Over the past few years, eCommerce has exploded with more people taking their business online instead of going to brick-and-mortar stores.
The COVID-19 pandemic accelerated this trend's growth and to the point that it's now absolutely essential for businesses to sell online. As of April 2020, online revenue growth was up by 68%! We can only guess what this percentage is now.
The pandemic has also permanently changed consumer behaviour. It's likely that eCommerce will continue to grow for some time, and when the pandemic is over the advantage of an eCommerce presence won't disappear.
So, what exactly is eCommerce and why does your business need it? Let's get to it.
What's eCommerce?
eCommerce is a business model that lets businesses and individuals buy and sell products online. With eCommerce, you sell your product to customers over the internet instead of a brick-and-mortar store.
How can my business benefit from eCommerce?
In March 2020, much of the world went into lockdown, forcing many businesses to close temporarily. Unfortunately, many businesses also permanently shut their doors. Suddenly traditional shopping was difficult and frightening. People became increasingly inclined toward shopping online. Even before the pandemic, customers were embracing Amazon and other big online retailers, so the transition happened easily.
The surge in online shopping benefits business owners in several ways.
You can overcome geographical limitations. You're no longer restricted to selling only to people in your direct vicinity. You can now have increased reach and, by implication, increased revenue that lessens the blow of reduced sales from the local market.
You can get new customers. With search engine visibility (SEO), customers can find your products quickly, and eliminate travel time and costs.
You can sell your products 24/7. By branching out into eCommerce, you can sell to both existing and new customers around the world, any time they feel like shopping.
eCommerce means local existing and new customers can still shop at your store while you use delivery services and curbside pickup to cater to other new clientele at the same time.
How can I increase online sales?
When it comes to driving sales to your online store, an effective digital marketing campaign is key. Once your website is established, tools like SEO, social media marketing, and pay-per-click ads are highly effective in driving customers to your online store.
Tactics to drive more sales include:
Using paid traffic like Google Ads or Facebook Ads. With their targeting possibilities, these platforms are one of the best ways to generate sales quickly.
Displaying reviews on your site to increase trust and boost sales. If customers trust you, they'll be more likely to buy.
Making sure your checkout process is simple. By reducing friction here, customers are more likely to make a purchase.
Using email marketing. It's one of the easiest and cheapest ways to promote your store.
Implementing upsells by allowing customers to buy upgraded or customized versions of your products.
Should I build it myself or hire an agency?
Wondering if you should attempt to create your eCommerce site (and the accompanying digital marketing strategy) on your own, or hire an agency to do it for you?
Obviously, when you do it yourself you have more control over the process, and you'll learn something while you're at it. Unfortunately, it'll eat up time which might be better spent running your business.
With an agency you're reaching a full team of online marketing and eCommerce experts. They can give you the best possible advice and build the entire system and your sales funnel for you. Ultimately, if you're a business owner who wants to focus on business management instead of trying to figure out how eCommerce and marketing work, an agency is your best bet.
The COVID-19 pandemic has led to an explosion in eCommerce and this trend is expected to continue for a long while. To make sure you don't miss out on the opportunities, it's best to get eCommerce up and running now. If you need information on how to implement an eCommerce solution, give us a shout here at Homefield.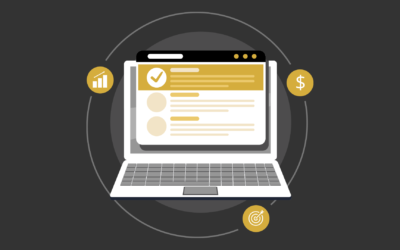 What is local listings management? Anytime you review and update your business information online, that's Local Listings Management. We're talking location, website, contact info, and all other details listed by online directories. Online listings have four pieces of...